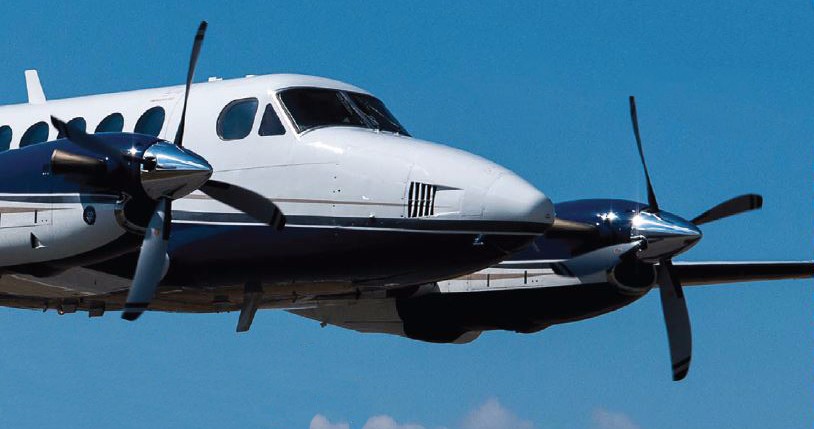 Silverhawk Aviation is committed to offering products that facilitate upgrading your King Air 90 and 200 series aircraft with the latest in performance enhancement modifications.  Raisbeck Engineering has designed several enhancement products that will add fuel efficiency and payload, range, airport availability, cost reductions, and aerodynamic improvements to any King Air 90 or 200.  Silverhawk Aviation is capable of installing all Raisbeck modifications for the King Air, and has completed a number of them for many of our customers trying to achieve added efficiency to an already superb airframe platform.  Below are some of the modifications Silverhawk Aviation offers by using an FAA Supplemental Type Certificate:
90 Series King Air
EPIC Packages  – When you equip your King Air 90 with a Raisbeck EPIC package, you will receive a new Airplane Flight Manual Supplement that enables you to take advantage of the following performance benefits:

MTOW increase to 10,500 lbs
MLW increase to 9,700 lbs
Improved FAA-certified takeoff and landing field-length performance
Worldwide noise certification
Quieter, more comfortable cabin and cockpit
Open up more airports safely
Lock-in prop synchrophasing
The EPIC Performance package includes:

Swept Blade Turbofan Propellers

The latest addition to the Raisbeck King Air Performance System line-up, the Swept Blade Turbofan Propeller represents the most advanced prop technology.  They give the King Air 90 the best performance in the field and stunning ramp presence.
King Air 90 Quiet Turbofan Propellers:  An alternative to the Swept Blade Turbofan Propellers, the Quiet Turbofan Propellers (Power Props) provide the aircraft with phenomenal performance and comfort benefits.

Dual Aft Body Strakes

The Dual Aft Body Strakes improve directional stability, pilot control, and passenger ride quality, while reducing drag and updating your aircraft to the modern look of today's King Airs.

Increased Gross Weight

Carry more passengers, cargo, and fuel with an increased gross weight to 10,500 lbs.  This includes a complete Airplane Flight Manual Supplement with greatly improved FAA-Certified takeoff and landing performance.

Optional Crown Wing Lockers

Providing you with more baggage space outside the cabin, Raisbeck's Crown Wing Lockers help you optimize your cargo capacity to make room for additional passengers and reduce interior wear and tear.
200 Series King Air
EPIC PLATINUM Performance Package
Increased performance in all flight phases
Flexibility to operate into thousands more airports
Greater dispatch reliability due to elimination of yaw damper restriction
Carry more passengers, cargo and fuel
Safer operations with true FAR 25 Balanced Field Lengths
Reduced cabin noise, smoother, and more stable rides
EPIC PLATINUM includes: